I guess I should aim for a slightly less Muse themed journal today. The last one was borderline psychotic !
So in other news; I finished Uni -
WOOOOOOO!
Thank
fuck
for that! So you'll be seeing muuuuch more art and commissions from me. Life shall be meandering on for me whilst I decide what I'm gonna do. I have no set plan, I'm happy right now and thankfully employed! XD So we'll see what happens! 8D Hopefully a little travelling if I'm lucky. *3*
Time for some accounts of the random happenings in my life. Cause you obviously want to know! XD
I went on a hot air balloon flight! It was EPIC. My friend / "heteral life partener"
kittykitt

was 21 back in february and my present to her was this balloon ride. We had to wait until they actually started flying but it was awesome!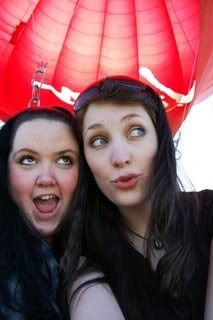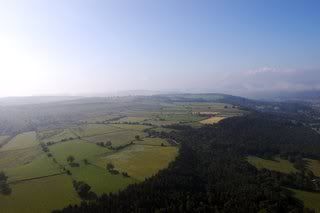 Say hello to the lovely English countryside! It was so much fun and the weather was uncharacteristicly glorious. Although that flame was freaking hot! I swear you had to be in the basket to realise just how hot it got. But it was still epic.
I had an entertaining time at work this afternoon too. I was updating our promotions board - something I do most weeks. If there's ever any kids around in the store they usually have a nosey and see what I'm up to, faffing about in the window. lol. Today there was a little girl who claimed her spot next to me and chattered on, eventually helping herself to some markers and joining in. I'm not that great with kids but she was an awesome little dude!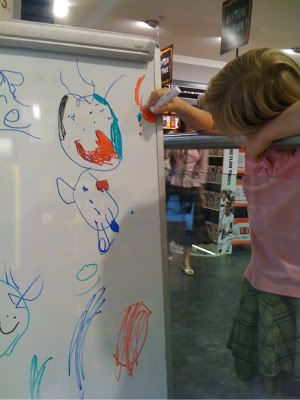 We all agreed that she was hella' better than me. I was kind of sad to have to clean it off. But at least I got a picture! lol.
Anyway I guess that's enough babbling and picture spamming

More art coming soooooon!
Much love guys